Keep Your Mitsubishi Running Right with Regular Oil Change Service at Commerce Mitsubishi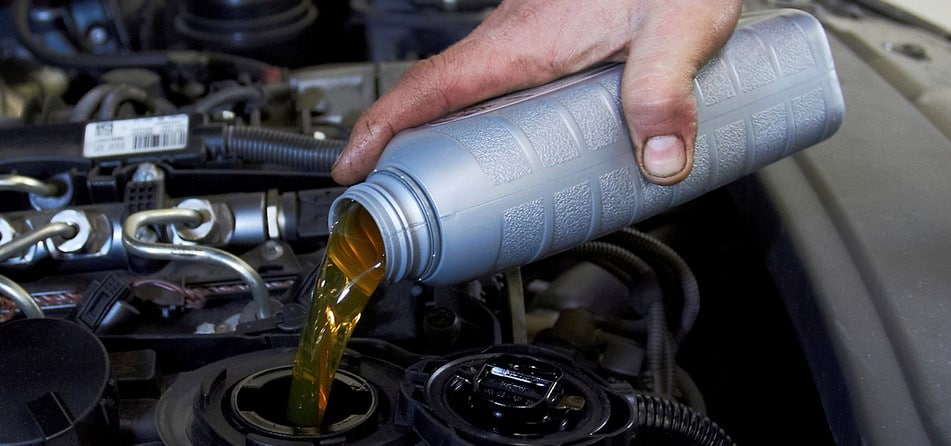 Although Mitsubishi cars and crossovers are known for their durability and longevity, even the best-made vehicles need some standard scheduled maintenance from time to time. One of the most important service appointments you can make for your Mitsubishi is a simple oil change. Your Mitsubishi vehicle's oil keeps the engine well-lubricated, clean, and running smooth. Over time, the engine oil breaks down and becomes dirty, and the debris will build up in your oil filter. This can make your Mitsubishi's engine run hotter, work harder than it needs to, and wear out faster.
Luckily, oil changes are quick and easy. Ensuring that your Mitsubishi has fresh, clean oil and a clean oil filter will extend the life, performance, and durability of your Mitsubishi for many, many years. All it takes is draining the old oil, replacing the dirty oil filter with a new one, and replacing the old oil with fresh factory-recommended oil.
Worried how you'll find the time to bring in your Mitsubishi vehicle? We've got you covered--simply use our online service scheduler or give us a call to set up an appointment. An oil change is a quick job, so we'll have you and your Mitsubishi back on the road in no time. Concerned about the price? Don't worry about that either--even though regular oil changes are an extremely important service, they're also some of the most inexpensive services--and be sure to keep an eye out for our Service Specials to save even more!
Give your Mitsubishi SUV, crossover, or car the service and care it deserves--bring it in to our fast, Mitsubishi-certified Service Center here at Commerce Mitsubishi. Our friendly service staff is standing by to serve you today!
Contact Us